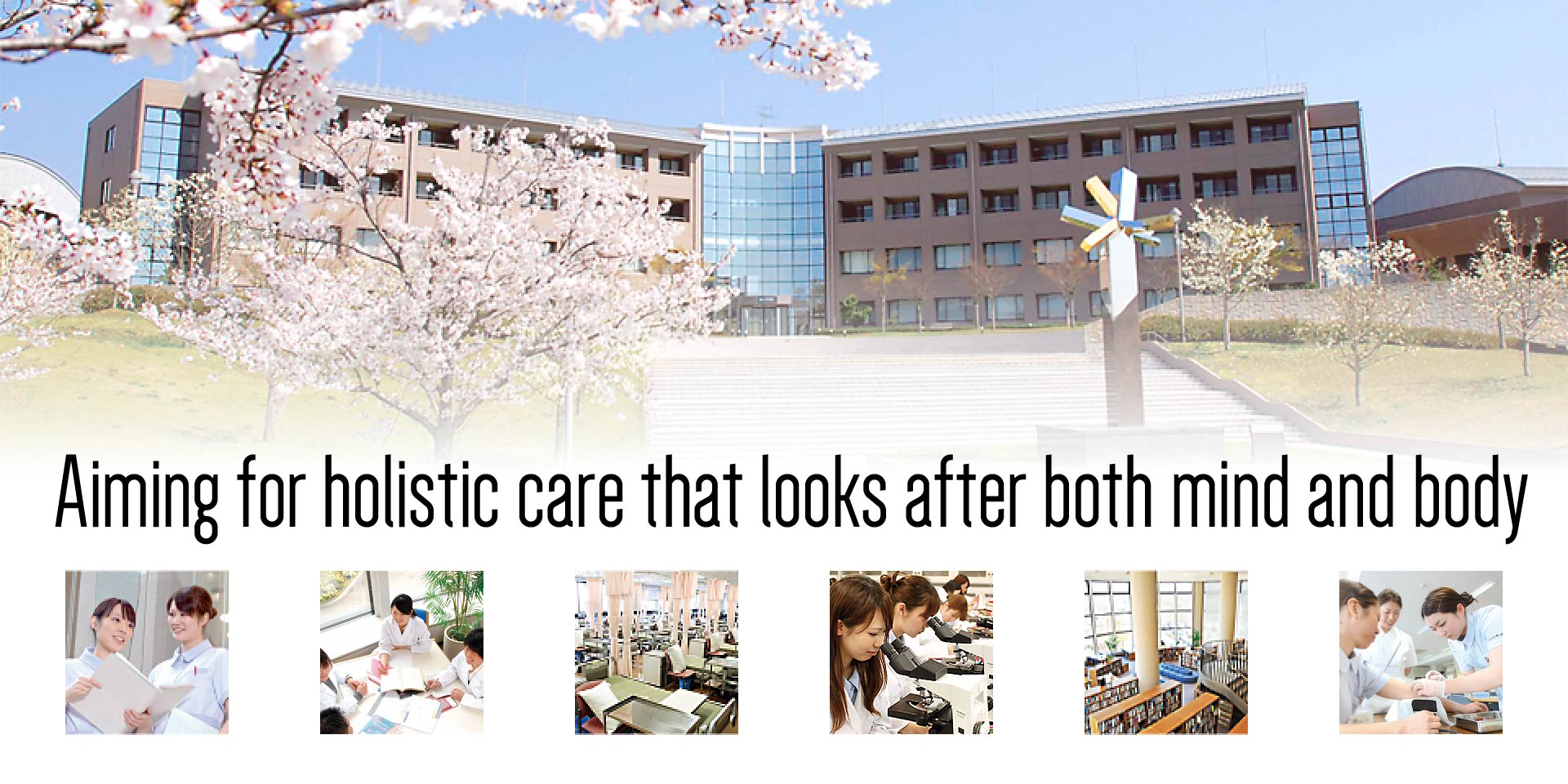 Nursing is a job that involves assisting people in various degrees of health to live their lives to their potential. For that reason, nurses must have specialist knowledge and skills but also be well-rounded and have a mindset that values life.
Ishikawa Prefectural Nursing University aims to impart a wealth of knowledge on its students, to educate them with highly specialized nursing knowledge and skills, and to nurture individuals who are well-rounded with excellent innate qualities, thereby enhancing people's health and contributing to an improvement of well-being.
IPNU Graduate School aims to teach students advanced nursing theory and specialist nursing skills from an academic perspective that will build on students' noble personalities and broad horizons. Individuals are nurtured with superior research abilities and excellent practical nursing skills thereby improving people's health and wellbeing, and contributing to the creation of full lives.